Welcome to the Residence Gloria ***
A family-run business located in Varena, in Val di Fiemme, it offers a private car park, a garden and apartments in alpine style with balcony and free wi-fi connection.

Located near a wood famous for trekking and picking mushrooms, the facility is just 3 km from Cavalese (Alpe Cermis) and 10 minutes by car from the Pampeago ski area.
Our apartments:
Varena - Val di Fiemme - Trentino
Varena 1180 m
In a nice position, nestled at the foot of the Corno Nero, the town of Varena is one of the oldest in Trentino.
Walking around Varena, visitors can admire the typical monolithic porphyry fountains.
According to tradition, the water of the Varena fountains is the best drinking water in the valley.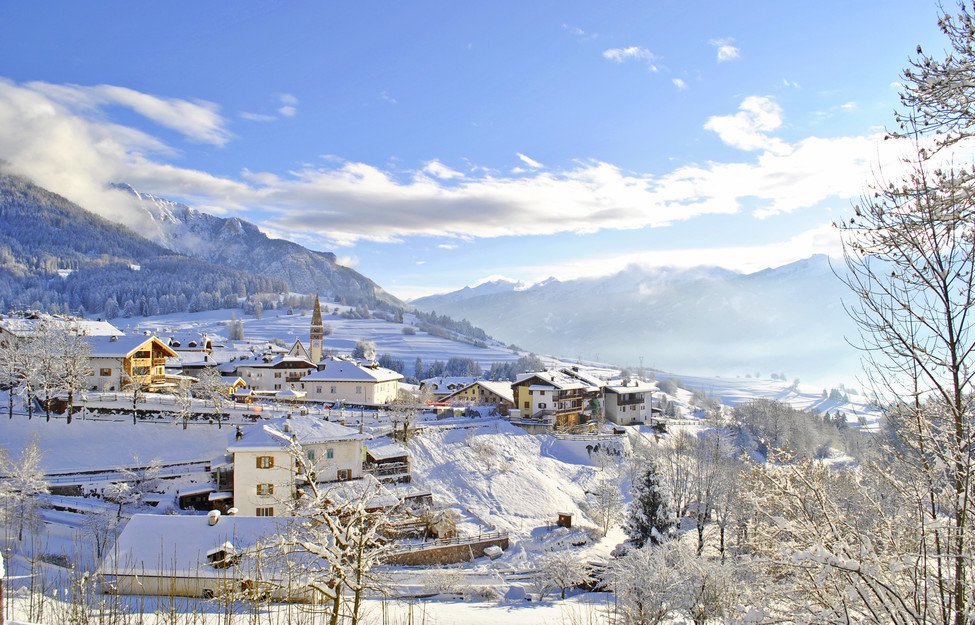 Varena Municipality of 835 inhabitants
Spectacular scenic walks around town.
A big attraction for visitors is the large Varena crèche "On the road to Bethlehem", with hundreds of figures and animals reproducing the scene of the Nativity in perfect Arab style..
Lavaze' Pass
The Lavaze' Pass plateau, 8 km from Varena, is very beautiful in terms of landscape and plays a major role from a tourist viewpoint as a cross-country skiing paradise.
It features 80 km of snow trails and a number of ski lift systems, downhill slopes and snow parks dedicated to children.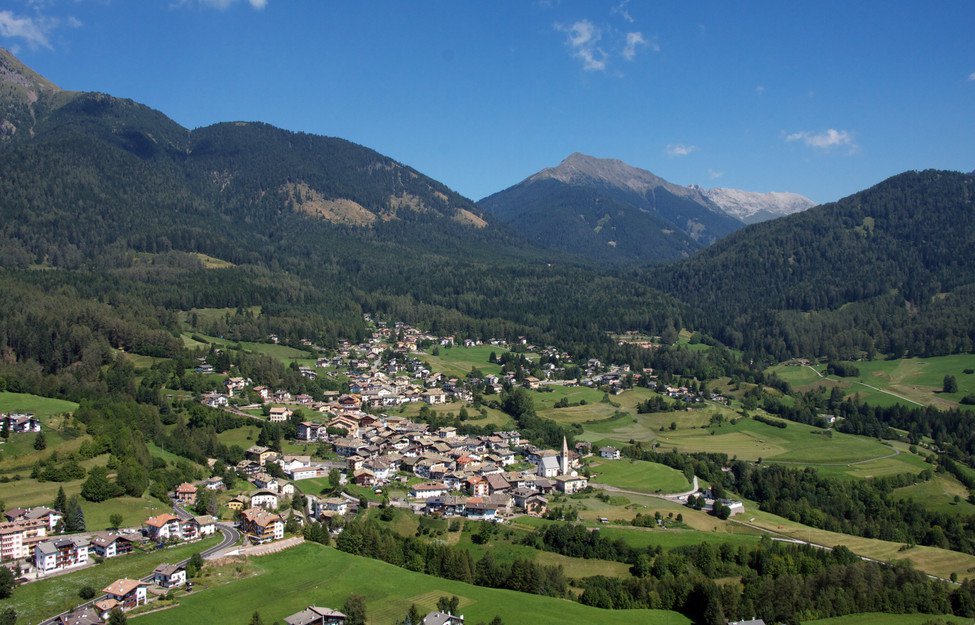 Val di Fiemme
The Valle di Fiemme is one of the major Dolomite valleys and extends along the Avisio Torrent between the Lagorai and Latemar mountains.
Five ski areas and two cross-country skiing centres are at the disposal of winter guests.
The Alpe Cermis, the "Skicenter Latemar" with Pampeago, Predazzo and Obereggen have 17 ski-lift systems and 50 km of pistes.
Bellamonte, Alpe Lusia, Passo Lavaze', Passo Oclini, Passo Rolle and the Tesero cross-country skiing centre complete the range of available winters sports options.
Residence Gloria *** - Via Alpini n 99 - 38030 Villa di Fiemme - Varena (TN) - Tel 0462.342400